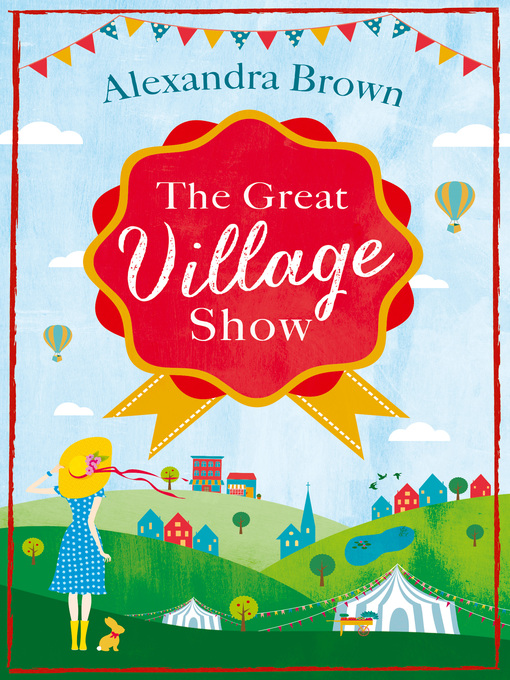 The warm and witty new novel from bestselling author Alexandra Brown, perfect for fans of #GBBO. For fans of Jenny Colgan and Carole Matthews. Tindledale is in a tizzy . . . The Village Show competition is coming around again and after last year's spectacular failure, the villagers are determined to win. Meg, teacher at the local school, is keen to help and to impose some much-needed order. After a terse encounter with a newcomer to the village, Meg discovers that it is celebrity chef and culinary bad boy, Dan Wright. Meg thinks he is arrogant and rude but rumour has it that Dan is opening a new restaurant in the village which could really put Tindledale on the map. As things come together, villagers old and new all start to come out of the woodwork, including new arrival Jessie who seems to have it all. But first impressions can be deceptive and Meg discovers that when it comes to Tindledale – and Dan – nothing is ever quite as it seems . . .
Publisher:
HarperCollins Publishers
Alexandra Brown's back catalogue includes her debut series of books based in Carrington's department store and her last book introduced us to a new series of books based in the fictional village of Tindledale and was based in the local haberdashery shop, Hettie's House of Haberdashery, entitled The Great Christmas Knit Off.
The Great Village Show takes us back to Tindledale and we follow Meg, the acting head teacher of the village school, as she organises the village ready for the annual village show, which last year was a disaster. Although the main focus of the book is Meg's life, Brown also includes the characters who readers met in the previous book, and also other villagers as the story progresses. Tindlesdale appears to be a lovely English village which I would love to visit or maybe even live in and the likeable characters all add depth and reality to the village and leave readers wanting to meet more.
Brown's writing style is easy to read and leaves readers with a warm and cosy glow. They are easy reads which can be devoured over a weekend. Tindlesdale is a village which I hope to be visiting again as I am sure there is much more village life to retell in Brown's next novel.
Thank you to the publishers Harper Collins, who sent me the book in return for an honest review.