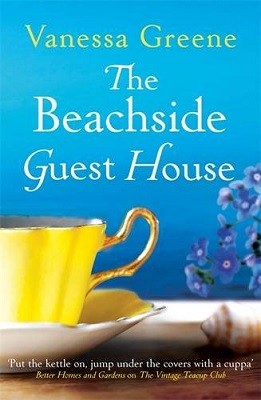 When Rosa and Bee get together in the run-up to Bee's wedding, they reminisce about the holiday they took together as teenagers to the beautiful Greek island of Paros. They remember the sandy coves, the guest house in the converted windmill where they stayed with their friend Iona, and the gorgeous local men. As memories of that long-forgotten holiday resurface, they are forced to confront the turns their lives have taken - and the guilt they both feel about letting Iona slip away from them. When they learn that the windmill guest house is going bust they form a plan: why not go back to the island and take it over themselves? And so begins a life-changing journey - because it turns out that opening a guest house and reliving their teenage dreams isn't that easy ...Full of romance and friendship, love and life, laughter and tears, The Beachside Guest House is an uplifting novel about the magic of starting over with friends by your side.
Publisher:

Little, Brown Book Group


ISBN:

97807515522
Vanessa Greene's books are always a fantastic read. They transport the reader to a lovely setting and while on the face of it they might appear to be an easy read, there is a great story within. The Beachside Guest House is no exception and I think this one has the best storyline so far!
While readers can loose themselves in the beautiful Greek scenery, the storyline is about three girls, who had visited the island in their teens, when they were best of friends, and who now have lost touch with Iona but decide to, following a breakdown in relationships, return to the island and renovate the windmill and return it to the guesthouse glory they remember.
Greene's storytelling is beautiful - the characters are life like and believable and the tales they tell within the story all interweave to give the readers a story they want to read more of.
This is a great read, and one which will leave the readers basking in the Greek sunshine and itching to get on a flight to visit the windmill themselves.
Thank you to the publishers, Sphere, for sending me the book to review in return for an honest review.