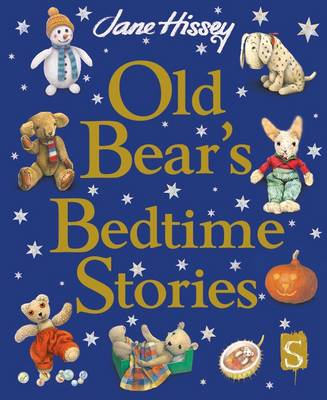 A beautifully-illustrated classic picture book treasury from popular author-illustrator Jane Hissey, featuring the beloved characters from the Old Bear series in a variety of charming and enchanting adventures from winter picnics to theatrical performances. Perfect for bedtime reading.
Publisher:

Salariya Book Company Ltd


ISBN:

9781910706152
This is the perfect book to give to a child to celebrate their birth, for their first birthday or as a book to share at any time. It is an heirloom which can be stored on a book shelf to pass on to their own children. In fact it is a beautiful book for any occasion.
Jane Hissey's Old Bear stories are books which I fondly remember from my own childhood and looking through this book has bought back many happy memories from that time.
This book features twenty one of Hissey's fantastic stories and throughout the book are featured many of her beautiful illustrations which are so life like that the reader could be forgiven for believing the teddy bears could be lifted from the page and cuddled.
The stories are timeless classics which will continue to be loved by children of all ages and this book will make a perfect gift to share them with others.
Thank you to the publishers, Scribblers books, for sending me the book in return for an honest review.