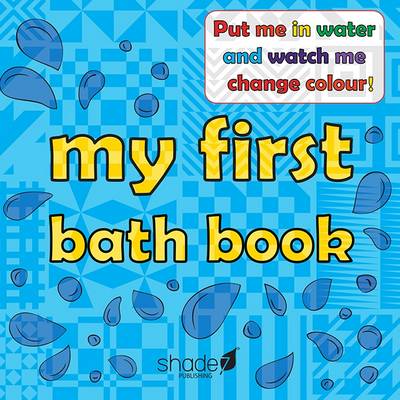 Watch the body parts change colour as they are put in water. A great, interactive way for children to learn the names of basic body parts at bath time.
Publisher:

Shade 7 Publishing Limited


ISBN:

9780957636460

This is a great book for young children to look at, share and enjoy both in and out of the bath. It is a plastic coated book with squashy pages which are suitable for little hands to hold, squeeze and (inevitably) chomp on!

The book cleverly has the technology for the body part pictures within the book to change colours before your eyes when immersed in water.

It is a great starting point for teaching your child their body parts. Point to the picture and then point to either your or the child's hands, feet, mouth or nose (to name but a few, although I notice eyes are not included for some reason) and lots of fun games can start.

This is a great book for young babies and children and I am sure that it will be a popular bath toy that will last for a long time.

Thank you to Shade 7 Publishing for sending me the book in return for an honest review.