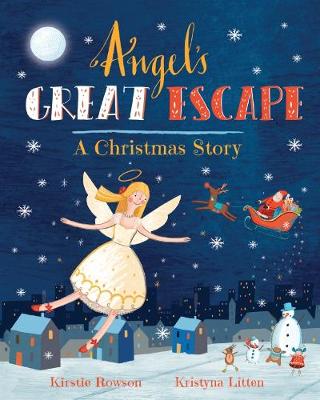 It's Christmas Eve and Angel is looking forward to a magical Christmas with her decoration friends. There's only one problem, they're trapped in a box at the home of the Mean family. Will they be able to escape? And will they be in time to meet Father Christmas?
Find out in this magical, rhyming, Christmassy tale with cosy illustrations by Kristyna Litten!
When I was younger I remember I had a special Christmas story that I read every year over the festive period and I think this book could be a child's special Christmas story. It is written in rhyme, another favourite style, and the illustrations are beautiful.
The story tells of good v bad and has a lovely Christmassy feel to it. A magical story to read to a child this Christmas time.
Thank you to the publishers, And So We Begin, for sending me the book in return for an honest review.