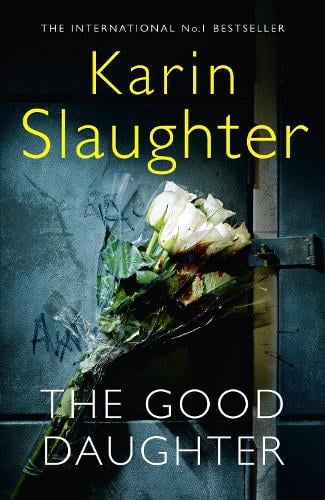 The stunning new standalone, with a chilling edge of psychological suspense, from the No. 1 bestselling author of the Will Trent and Grant County series.
Two girls are forced into the woods at gunpoint. One runs for her life. One is left behind…
Twenty-eight years ago, Charlotte and Samantha Quinn's happy smalltown family life was torn apart by a terrifying attack on their family home. It left their mother dead. It left their father – Pikeville's notorious defence attorney – devastated. And it left the family fractured beyond repair, consumed by secrets from that terrible night.
Twenty-eight years later, and Charlie has followed in her father's footsteps to become a lawyer herself – the archetypal good daughter. But when violence comes to Pikeville again – and a shocking tragedy leaves the whole town traumatised – Charlie is plunged into a nightmare. Not only is she the first witness on the scene, but it's a case which can't help triggering the terrible memories she's spent so long trying to suppress. Because the shocking truth about the crime which destroyed her family nearly thirty years ago won't stay buried for ever…
I really enjoy Karin Slaughter's popular Grant County series which features Will Trent and so when I was offered the opportunity to have a sneak peak of her new, standalone, novel ' The Good Daughter' my fingers were crossed that it would be as good, if not, better and I have not been disappointed.
The book starts with a frightening memory of two young sisters being walked, at gunpoint, into the woods behind their home after seeing their mother shot dead by intruders who were looking for their father. Fast forward twenty eight years and we, the readers, follow Charlie's story as she is the witness in another case which leads to painful memories of the tradegy that shaped her life all those years ago.
A well paced book which keeps the reader's attention right to the very end. Karin Slaughter has written a fantastic stand alone book which will appeal to readers who enjoy a high intensity psychological suspense story. The reader is lead through a number of twists and turns which is set in the present day but also links back to Charlie's childhood and a time that she has tried hard to leave behind. Throughout the book I enjoyed the high intensity and building fast pace of the novel and I found myself being shocked many times during the story as Slaughter slips in an unexpected twist or reveal.
I would recommend this book to anyone who wants a great read this summer time. It is one of those books that once a reader starts they are enthralled to the very end so make sure you have time to devour this book as it is not easy to put it down once started.
Thank you to the publishers, Harper Collins, for inviting me to take part in this blog tour.