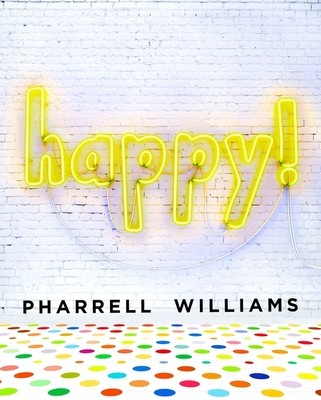 Grammy Award winner Pharrell Williams' super-hit song "Happy" is now a picture book nominated for an Academy Award, "Happy" was the best-selling song of 2014 in the United Kingdom, and has topped the charts in more than seventy-five countries worldwide. Now Pharrell Williams brings his beloved song to the youngest of readers in photographs of children across cultures celebrating what it means to be happy. All the exuberance of the song pulses from these vibrant photographs of excited, happy kids. This is a picture book full of memorable, precious childhood moments that will move readers in the same way they were moved by the song. "Happy" has had the world dancing ever since it first hit the airwaves, and now the irresistibly cheerful tune will come to life on the page with Pharrell Williams' very first picture book! This is a keepsake and true classic in the making.
Publisher:

Penguin Books Ltd


ISBN:

9780141365282
As soon as I picked up this book I couldn't help but start humming the song. It was one of those infectious songs of recent years and is still popular now.
The book is the song words and they are accompanied by photographs of children clapping and dancing along. The photographs have been cleverly selected, featuring children from all cultures and backgrounds and all with fantastic smiles.
Although I can't say this is one of those children books that I would give as a gift and that I would imagine being treasured and reread each night, and saved to pass on to their children in years to come, it is one that would be great for circle time in settings to assist discussion about feelings etc.
I received this book in return for an honest review fro the publishers, Puffin Books.