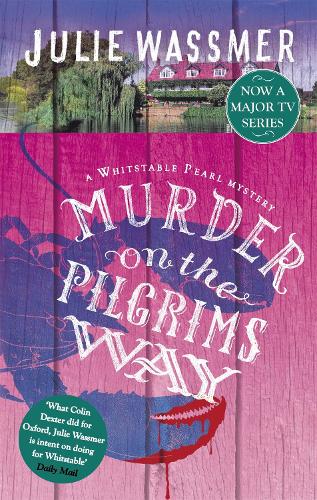 Pearl receives a surprise present from her mother, Dolly - an early summer break at a riverside manor house that has been recently transformed into an exclusive hotel - the newly named Villa Pellegrini. Pellegrini - the Italian word for pilgrims - reflects the fact that the building lies on the old Pilgrims Way into Canterbury, and Pearl is looking forward to the break, not least because DCI Mike McGuire has been neglecting her due to his work. But when she discovers that she's actually booked in for a cookery course from the Italian celebrity chef, Nico Caruso, she begins to think again ...Pearl doesn't welcome instruction on cookery at the best of times, and certainly not from an arrogant chef like Caruso. She goes along, intent on challenging Caruso's egotism - and a long tradition of men dominating gastronomy - but soon finds herself distracted, not only by her enchanting surroundings but by the disparate selection of guests. She even begins to enjoy Caruso's attentions - and his cookery - until one of the guests goes missing and it becomes clear that murder is on the menu.
Publisher:

Little, Brown Book Group


ISBN:

9781472124920
Murder on the Pilgrims Way is the latest book in the popular Whitstable Pearl Mystery series and it is a return to the cosy crime genre I enjoy. It is easy to relax and curl up with this book and loose oneself in the book for an entire weekend. Set in Kent, it invites readers into a riverside manor which has recently been refurbished into a posh hotel and it is here that a hotel guest goes missing.
I do not want to go into detail of the story line as I think that one of the best things about this Whitstable Pearl Mystery series is that Wassmer is a fantastic story teller who keeps the reader guessing until the very end, while also providing a story with a great cast of characters.
Thank you to the publishers, Little Brown, for sending me the book to review and for inviting me to take part in the tour.