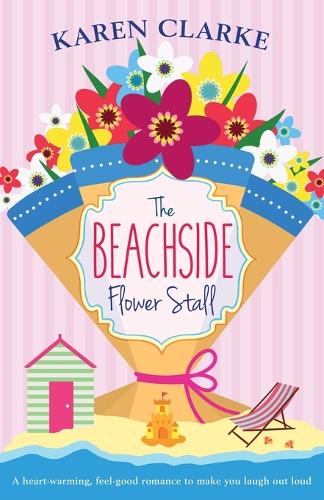 Carrie Dashwood fled Dorset ten years ago when her best friend Megan stole her love, local heartthrob Tom. Now she's back to help run her aunt Ruby's flower stall in idyllic Shipley.

Trying to persuade herself that her feelings for Tom are in the past, Carrie plans to avoid him and Megan completely. But it's not to be, because Ruby's Blooms are arranging the flowers for Megan and Tom's wedding.

Soon Carrie's crawling under the stall to hide and accidentally inventing an imaginary boyfriend... But with the stall's finances in jeopardy and Ruby needing her niece more than ever, Carrie has to keep her emotions in check.

With bouquets to arrange, family secrets to uncover, and Tom unavoidably a part of her life again, can Carrie keep her cool, save the stall, and find her very own happy ever after?
Publisher:

Bookouture


ISBN:

9781786811578
The Beachside Flower Stall is a
return to Shipley, the second installment in the the Beachside Bay series. The book contains a whole new cast of characters although a few favourites from The Beachside Sweet Shop pop up too.
I really enjoyed The Beachside Sweet Shop and was looking forward to the second book, although unfortunately this book didn't grab me as quickly. However, I did enjoy the story as it got going, particularly as the meaning behind individual flowers were entwined into the story, reiminscent of Vanessa Diffenbaugh's The Language of Flowers. There are a number of storylines throughout the book but I really enjoyed Ruby's story which was a heartwarming storyline.
There were also a number of times during the book when Karen Clarke's humour shone through and I found myself laughing out loud.
The book can be read as a standalone novel, however it is the second visit to the beachside town of Shipley and the series is introducing the reader to a great cast of characters who I hope to meet up with again soon. Karen Clarke has created a great setting and I look forward to returning again soon.

Thank you to the publishers, Bookouture, for inviting me to take part on this blog tour in return for an honest review.