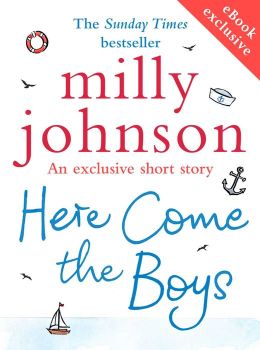 An exclusive ebook short story from top ten bestseller Milly Johnson. Also includes a sneak peek of her new novel The Teashop on the Corner.
Angie Silverton and her husband are taking a much-needed holiday on the cruise ship Mermaidia, so the last person she hopes to bump into is her one-time best friend Selina who stole the love of her life and married him twenty years ago.
And what she needs even less is to be marooned in Malaga with Selina when both of them manage to miss boarding the ship in port.
It will take three days for them to travel across Europe to catch up with the ship again in Croatia. And in the company of each other twenty-four/seven, a lot of old baggage is going to be unloaded.
Praise for Milly Johnson:
'Bursting with warmth and joie de vivre' JILL MANSELL
'Warm, optimistic and romantic' KATIE FFORDE
'An irresistibly feel-good read' JANE COSTELLO
great short read. I hope that we meet Selina and Angie again in a book as this story felt like the start of a great book.
A great short read from Milly Johnson. Set aboard a cruise ship heading on a short cruise disaster strikes when, following a day trip on dry land, two ladies miss the ship settings. forced to face days of travel across land they are surprised to find they used to be best friends before Selina stole her best friends man.
It is a great quick read and left me wanting to find summer Sun very soon as well as a
waiting for Milly's next release, The teashop on the corner, which is out very soon!