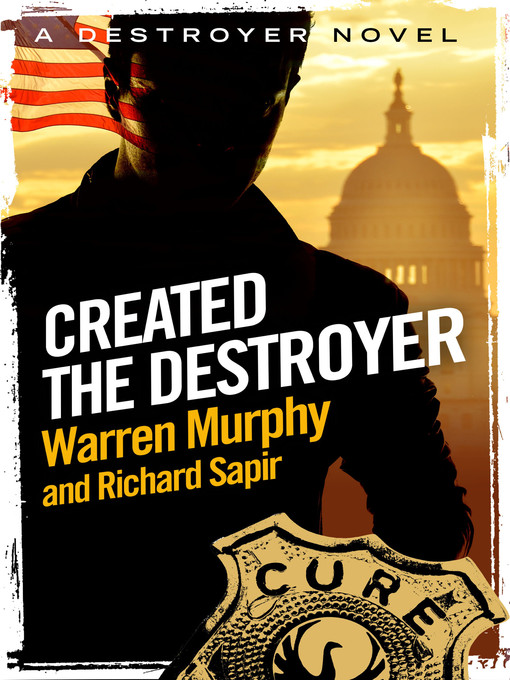 Sentenced to death for a crime he didn't commit, ex-cop Remo Williams is rescued from the electric chair at the eleventh hour and recruited by a secret government organisation named CURE. From this moment, he ceases to officially exist. From now on, he will be an assassin, targeting criminals who are beyond the law. Remo's trainer is a grouchy old Korean named Chiun, whose masterey of the terrifyingly powerful martial art of Sinanju makes him the deadliest man alive. Together Remo and Chiun set forth on their epic, impossible mission to vanquish every enemy of democracy - every bad guy who thinks they can escape justice. This is a new era in man's fight against the forces of evil. This is the time of the Destroyer. Breathlessly action-packed and boasting a winning combination of thrills, humour and mysticism, the Destroyer is one of the bestselling series of all time.
I am a big fan of Lee Child, Jason Bourne and other books with strong male leads who don't live by the rules and when I heard about Remo Williams, I was hoping to find another man to add to my list. And I wasn't disappointed!
When I read the synopsis sent to me I will admit I was unsure - I didn't believe that it would be believable but it was. An ex cop on death row, who was due to be sent to the electric chair but is visited by a monk who gives him a black tablet which he is told to bite on just before the button is pressed. This is just the start of the story as Williams is then send to a medical establishment where he is 'awakened' and he is trained as an assasin - how can he be traced if he is supposed to be dead!
It is a great read, full of everything a reader wants from a debut read from an explosive new author and that is what get. And that is not all - Warren Murphy and Richard Sapir have actually written fifty ebooks in this series and they have all been released now for us to read!
Thank you to the publishers, Little Brown, for including me in this blog tour - and I definitely recommend that everyone reads Created the Destroyer - I am sure you will all soon be hooked!