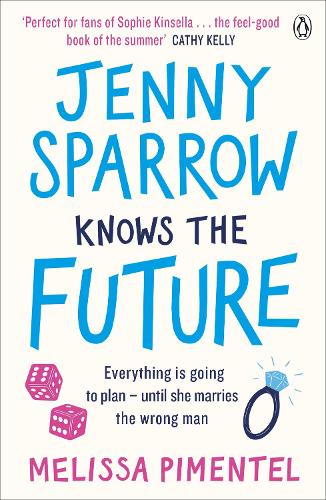 Jenny Sparrow can tell you her future:

1. Meet soulmate at 25
2. Move in with him
3. Marry him this year . . .

According to the plan Jenny made at thirteen, it's time for her to get married. But when her boyfriend proposes a break instead of a wedding, a girls' weekend in Vegas is the only solution . . . until she wakes up in a stranger's bed, and discovers that this is the year she gets married - to the wrong man.
Jenny wants a quick divorce and her old boyfriend back.
But what if her accidental husband has other ideas?
Many girls dream about their futures, write their life plans in their special notebook, plan to marry a tall, dark, handsome gentleman, married by twenty five and have two children by the age of thirty. Jenny Sparrow wrote her list in her best friend's, Isla's, bedroom. Fast forward to Jenny's thirty first birthday and she is convinced that her boyfriend is about to pop the question and she can tick, marry him when 31 off her list! However that is not the case and, following an argument with her boyfriend where he suggests a break, a quick trip over to Vegas to see Isla leads to her marrying someone else!
The storyline is a little far fetched, however it is one of those story's which would make a great film.
I found this book a really quick read and reminded me of LIndsey Kelk's popular 'I Heart' series. I really liked Jenny's accidental husband, a sexy urban cowboy, who travelled over to London to meet up with his new wife. I enjoyed Melissa's writing style, funny and full of witty dialogue, and perfect to read on a sun lounger this summer.
Thank you to the publishers, Penguin Random House for sending me the book to review and inviting me to take part in the blog tour.