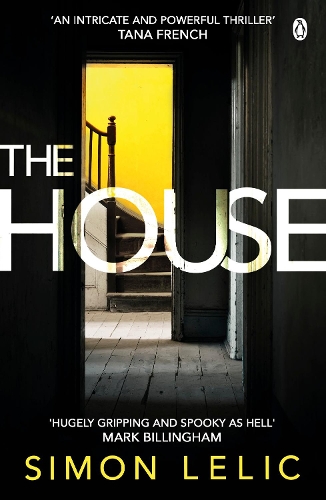 THE PERFECT COUPLE. THE PERFECT HOUSE. THE PERFECT CRIME.The heart-stopping thriller about a husband and wife who are hiding something from each other, and from you...This book won't let you go until you've found out the truth. Perfect for fans of Erin Kelly, Gillian Flynn and Fiona Barton. Whose story do YOU believe?Londoners Jack and Syd moved into the house a year ago. It seemed like their dream home: tons of space, the perfect location, and a friendly owner who wanted a young couple to have it. So when they made a grisly discovery in the attic, Jack and Syd chose to ignore it. That was a mistake.Because someone has just been murdered outside their back door. And now the police are watching them.THIS STORY IS THEIR CHANCE... TO PROVE THEY'RE INNOCENT. OR TO GET AWAY WITH MURDER.
Publisher:
Penguin Books Ltd
ISBN:
9780241296547
Once or twice a year a novel is released which stays with the reader for a long time. There is a book which has a great storyline, the characters from within who get under the reader's skin and can not be forgotten and this is one of those books for 2017.
It has a hard hitting storyline, one which includes child abuse but it should not be shied away from because of this. The author, SImon Lelic, is renowned for writing books with controversial and thought provoking story lines and his books are high in charts, with readers enjoying his style of writing and content.
I really liked that there are two narrators of the story and that much of the story is told through memories by Sydney and Jack, who are writing their stories for each other. I really found the beginning of the book addictive and felt the scene was set for the rest of the book. There was an increasing spookiness and this continued throughout the book. The suspense was a great aspect of the book and although I don't usually like spooky storylines this one captured my attention to the very end.

Thank you to the publishers, Penguin, for sending me the book to review and inviting me to be a part of this blog tour.