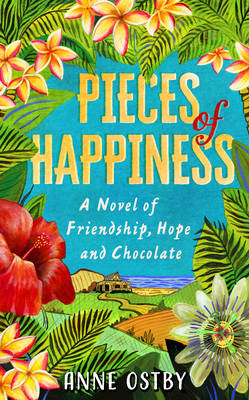 I've planted my feet on Fijian earth and I intend to stay here until the last sunset. Why don't you join me? Leave behind everything that didn't work out! When recently-widowed Kat writes to her four old school friends, inviting them to live with her on a cocoa plantation in the South Pacific, they swap icy pavements and TV dinners for a tropical breeze and an azure-blue ocean. Leaving behind loneliness, dead-end jobs and marriages that have gone sour, they settle into the Women's House, surrounded by palms and cocoa trees; and locals with the puzzling habit of exploding into laughter for no discernible reason. Each of the women has her issues to resolve, and secrets to keep. But together the friends find a new purpose, starting a business making chocolate: bittersweet, succulent pieces of happiness. As they embrace a new culture that views ageing so differently from their own, will they learn to accept and forgive: to discover the value of friendship, and a better way to live?
Publisher:

Transworld Publishers Ltd
I really enjoyed this book - it is one of those books that once finished makes the reader consider their own lives and what is really important to themselves, being thankful for the good times and their nearest and dearest.
It would be a great book to take to the beach this summer and enjoy with the sound of the sea as a backdrop, imagining they are those from Fiji and not from good old Blackpool or Weston Super Mare.

Thank you to the publishers, Transworld, for sending me the book to review.