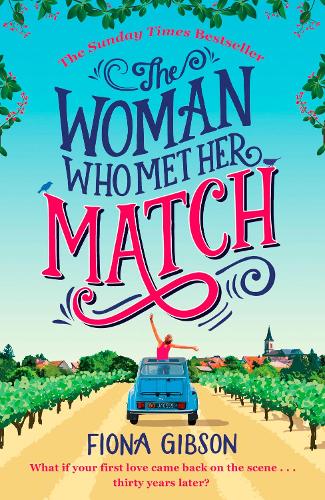 What if your first love came back on the scene ...30 years later? After yet another disaster, Lorrie is calling time on online dating. She might be single in her forties, but she's got a good job, wonderful children and she's happy. This, Lorrie decides, is going to have to be enough. That is, until she receives a very unexpected request from France. Antoine Rousseau, who had once turned a lonely French exchange trip into a summer of romance, wants to see her - after thirty years. But Lorrie is a responsible woman. She can't exactly run off to Nice with the man who broke her teenage heart ...can she? A wonderfully funny novel, perfect for fans of Jill Mansell, Joanna Bolouri and Milly Johnson.
Publisher:

HarperCollins Publishers


ISBN:

9780008157029
Chick lit fan for the (slightly) older lady. Perfect for ladies aged in their 40's who want a light and fun read with a reminder of love from years gone by and the oppurtunity to rekindle in later life but will there be a happy ever after ending?
A perfect book to slip into holiday luggage and enjoy while lazing around the pool or on the beach. I enjoy Fiona Gibson's writing style - an easy read which is littered with Fiona's fantastic dry humour. The story covers many issues which are faced by women everyday including grief, bringing up children as a lone parent, the dynamics within a family and the strong bonds within. There is also the oppurtunity for second chances while also reliving memories from ones younger years.
I must say a big thank you to the author, Fiona Gibson, who hand drew the gorgeous blog tour poster shown at the top of this post, it is fantastic and I feel honoured to be a part of her beautiful work.