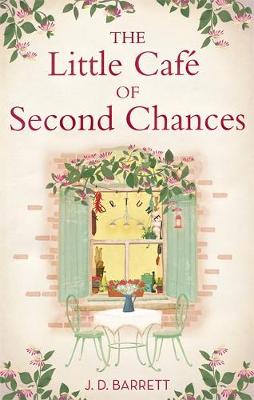 Lucy Muir is leaving her husband. It's complicated. As joint owners and chefs at one of the best restaurants in town making a clean break is tough. But, let's face it, a woman can only take so much cheating, recipe stealing and lack of good grace. Despondently driving around the back streets of Woolloomooloo one night, Lucy happens upon an old, empty terrace that was once the city's hottest restaurant: Fortune. One minute she's peering through grimy windows into an abandoned space, the next she's planning a pop-up bistro. When Lucy fires up Fortune's old kitchen she discovers a little red recipe book that belonged to the former chef, the infamous Frankie Summers. As she cries over the ingredients for Frankie's French Onion Soup, she imagines what Fortune was like in its heyday. It's strange, Lucy can sense Frankie beside her, almost see him there ...This fiery chef, who lived with a passion for food and women in almost equal measure, just might help Lucy cook herself up a better life. But is she brave enough to believe? Charming, heartwarming and just a little bit magical, The Secret Recipe for Second Chances will leave you smiling and hungry for more
Publisher:

Little, Brown Book Group


ISBN:

9780349414362
This is the perfect book to cuddle up with this Valentine week. The Little Cafe of Second Chances is one which I want to shout out about and tell all my blog readers to go out and buy it but I also don't want to spoil this beautiful book by giving away any spoilers either.
The book has a number of romances within it but there is also an air of mystery surrounding the storyline which I really enjoyed. The romances are a lovely backdrop to all the food inspired story lines and if this leaves you hungry, don't worry, because there are also lots of recipes throughout the book to have a go at too. J. D. Barrett has a great sense of wit and humour throughout the book and the great cast of characters who the reader meets throughout this story keep the story exciting and enjoyable.
The story is told from a number of different viewpoints and this added to the story, which switched between the past and present and all added to the air of mystery as the reader is lead on the pathway with twists and turns before the ending which I felt could of been a little stronger however left the reader happy with the outcome.
J D Barrett's writing and story telling reminds me in some ways of the magical way that Cecelia Ahern does so well and if you are a fan of Ahern I would definitely recommend that you take a trip to The Little Cafe of Second Chances very soon.
Thank you to the publishers, Piatkus, for inviting me to take part in this blog tour - check out their Twitter feed for the rest of the tour stops.